Pro-Lock offer a wide range of genuine dealer keys and have invested in the latest programming equipment to code these in to your vehicle. We can supply and programme most makes cheaper than main dealers.
Have your ever been locked out of your car??  
We employ the latest techniques and will open your car lock with no damage and have you back on the road with the minimum fuss.
Lost your car keys??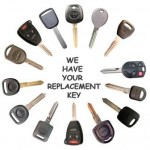 On most models we can make up keys and programme them on the same day whereas some dealers will take anything from 7-14 days. On most Toyota models if you lose all your keys the dealer will have to replace the immobiliser system costing upwards of €1500. We can read the ECU and generate keys at a fraction of the cost.
We also offer a spare key system and can programme a large amount of them in house or if this is not possible we can go to the vehicle.